12th Suppliers Day - 13 to 15 September 2023
It is with great pleasure and excitement that we welcome you to this year's highly anticipated Suppliers Day (The 12th Edition)! We are proud to offer numerous opportunities to all attendees, from networking and business discussions to exploring new ingredients and engaging in technical exchanges, our event provides a wealth of opportunities for professional development and business advancement. We are thrilled to announce that we will continue to host a digital webinar in addition to the physical exhibition.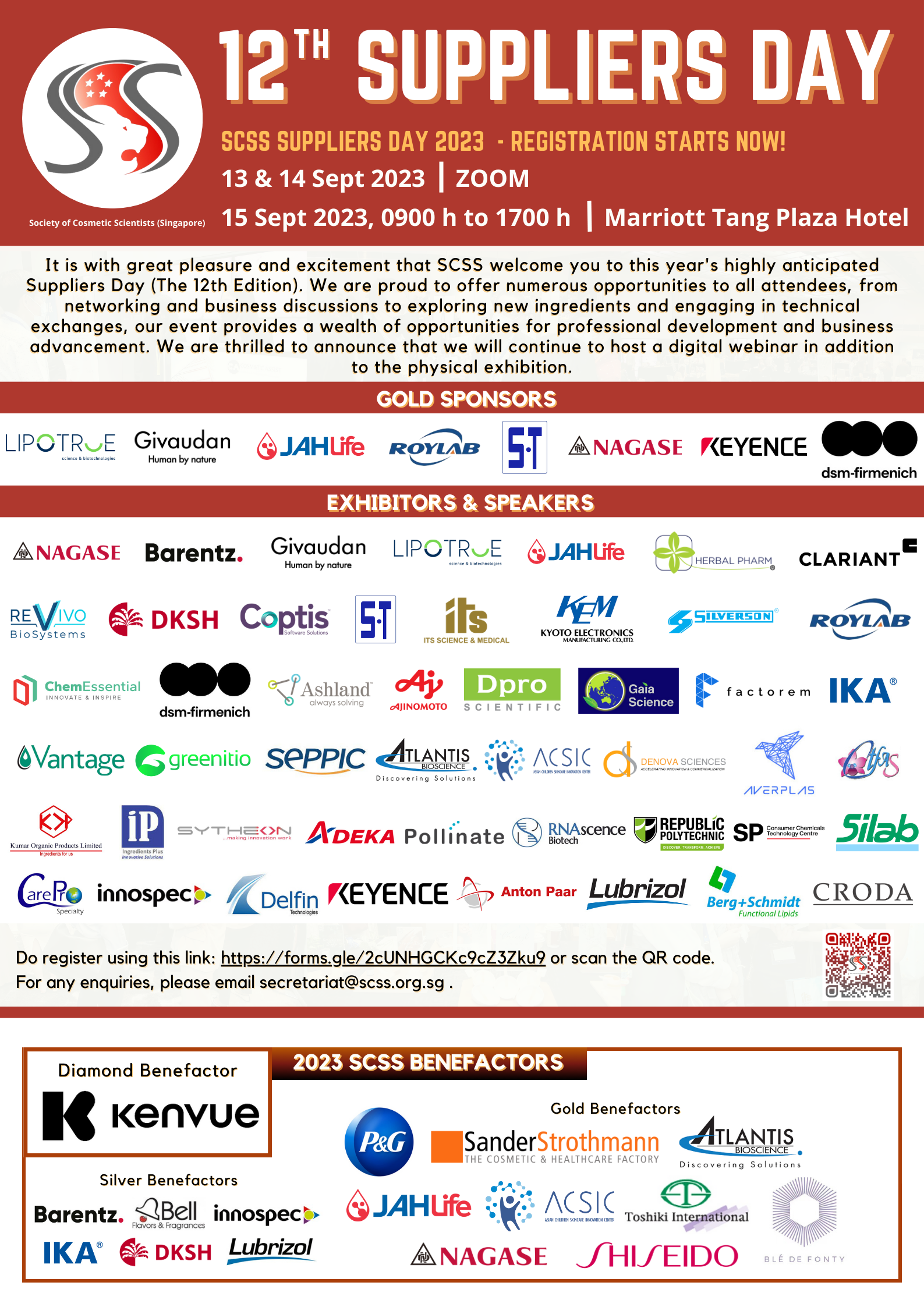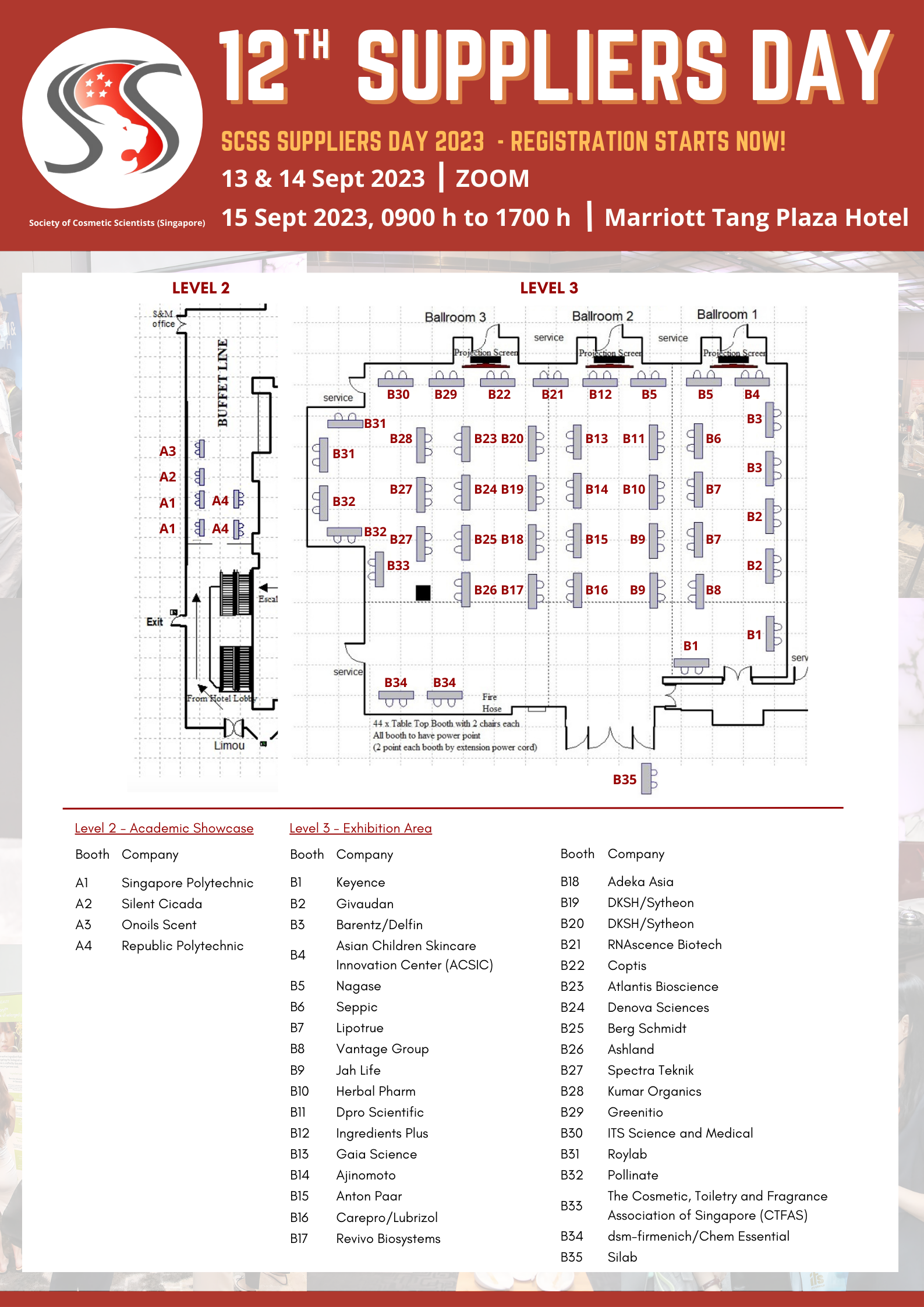 Day 1
SCSS is inviting you to a scheduled Zoom meeting.